If you decide on adopting a pet, after all the adoption processes are all over, then the main problem of coming up with a name for your pet comes. Whether you are picking dog names or cat names, the struggle remains the same.
Now that you have decided on adopting a cat, then you can name them on a number of different criteria, such as color and gender. So if you are naming on the basis of their color, then there can be grey cat names, orange cat names, and any other colored cat names.
Well, if you are set on cute cat names, then I can help you with that. Here down below, I have a lot of great names in every possible categories, so just keep on scrolling through the article.
Cool & Creative Cat Names
Most pet parents, or, more specific to this case, cat parents, like to name their cats after something particular.
Either their favorite flower and fruit or maybe their favorite celebrity or a fictional character from a book or a movie. The cat names can be as creative as you like. So if you wanna, browse through the lists, we have prepared for you down below.
Cute Girl Cat Names
Now let's start with cute girl cat names, here in the list down below are popular and trendy names. So take a look at these and choose the one you like the most for your cat.
Penny
Margot
Sally
Angel
Beverly
Honey
Maisy
Ellie
Piper
Gladis
Roxie
Gigi
Georgia
Sheba
June
Callie
Bailey
Millie
Cute Boy Cat Names
Now if you are searching for boy cat names, then this is the list for you. It has a few of the most popular and trending cute boy names for you to choose from.
Alvin
Ralphie
George
Wally
Bobby
Bubba
Ricky
Odie
Tubby
Andy
Theodore
Winston
Charlie
Aimsley
Food-Inspired Cat Names
Now it is possible that you are a foodie and would name your cat after a type of food. Then you can choose any of these food-related cat names. The food that you are naming your cat after can be sweet or savory, depending on your cat's personality.
Cardamom
Sesame
Hazel
Sage
Basil
Clove
Caraway
Sugar
Snickers
Celery
Tomato
Cherry
Clementine
Okra
Peaches
Apple
Mango
Kiwi
Pumpkin
Blueberry
Lucky
Oreo
Nacho
Cookie
Nugget
Paprika
Ginger
Nutmeg
Pepper
Cinnamon
Soda pop
Chili
Cocoa
Gelato
Twix
Explore More: The Best Names For Grey Cats: From Classic To Modern
Flower Or Plant-Inspired Cat Names
It is possible that your furry little baby looks like a budding rose or maybe a daisy, then it is highly possible that you pick beautiful cat names after flowers and other plants. The flower that you pick can also hold a special place in your life.
Daffodil
Jasmine
Aster
Dahlia
Petunia
Camellia
Violet
Poppy
Buttercup
Iris
Willow
Daisy
Ivy
Lavender
Thyme
Peppermint
Sage
Rosemary
Basil
Mulberry
Magnolia
Ash
Maple
Holly
Jude
Fern
Flower
Dandelion
Lily
Pansy
Tulip
rose
Explore More: Cats and their Human Bonds: Why Your Cat Loves to Lay on Your Chest
Sports Figure-Inspired Cat Names
If you are a huge sports fan, then it is possible that you would wanna name your cat after a sports legend. So here are the most popular names that people choose most often.
Bolt (Usain)
Babe (Ruth)
Bambino (Babe Ruth's nickname)
Magic (Johnson)
Jackie (Robinson)
Beckham (David)
Ali (Muhammad)
Kobe (Bryant)
Brady (Tom)
Venus (Williams)
Tiger (Woods)
Superhero-Inspired Cat Names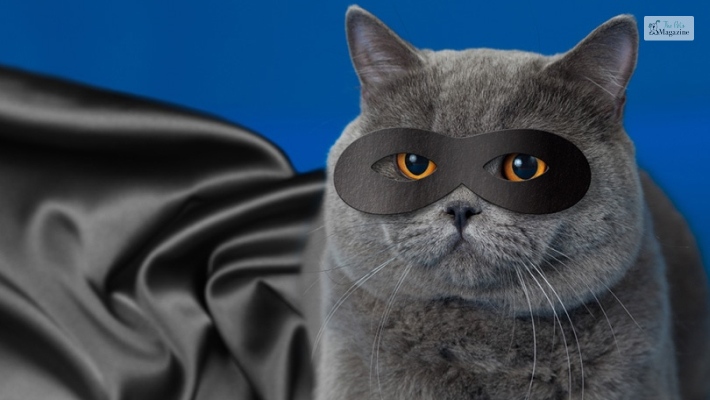 Are you are Marvel fan or a DC fan, depending on that, you can choose a name that you would like to call your cat.
Parker (Peter)
Fury
Robin
Carter
Shuri
Nebula
Jaker
Hawkeye
Marvel
Groot
Flash
Loki
Thor
Hulk
Bucky
Harry Potter-Inspired Cat Names
For all the Potterheads out there, you may not wanna call your cat Crookshanks or Mrs. Norris. But you can name your cat after something or someone else inspired by Harry Potter.
Hedwig
Ginny
Malfoy
Weasley
Luna
Fleur
Dumbledore
Hermoine
Black / Blackie
Pixie
Norbert
Dobby
Sirius
Padfoot
Fluffy
Musician-Inspired Cat Names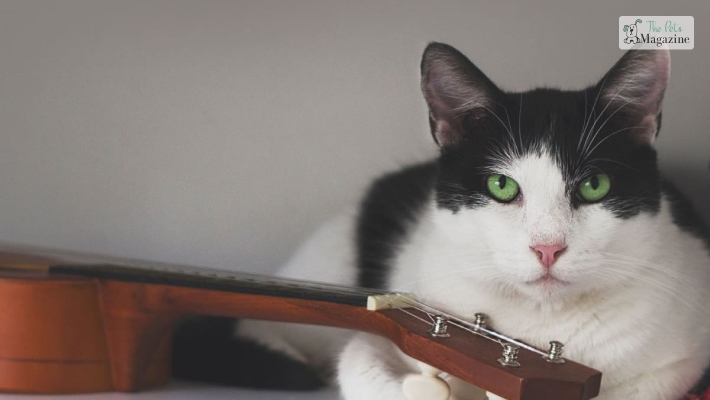 There are many great cat names that you can name your cat after, and one such example is you can name your cat after famous singers and rappers of your liking.
Bruno
Dolly (Parton)
Billie
Madonna
Lizzo
Ringo
Ziggy
Kitty Purry
Bowie (David)
Harry (Styles)
Cornell (Chris)
Cyrus (Miley / Noah / Billie Ray)
Cash (Johnny)
Billie (Eilish)
Legend (John)
Usher
Elton (John)
Ozzy (Osbourne)
Denver (John)
Dylan (Bob)
Chance (The Rapper)
Mozart
Prince
Bruce (Springsteen)
Stevie (Wonder)
Lennon (John)
Sinatra
Frank
Elvis
Beyonce
Book Character-Inspired Cat Names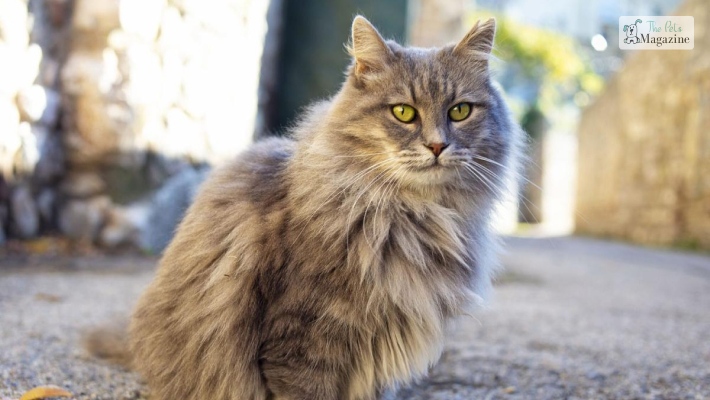 For all the bookworms out there, it is possible that you like certain fictional book characters. And that is why naming your cat after a book character is very obvious. So here are a few book character names that are highly popular as cat names.
Eeyore
Pooh
Piglet
Tigger
Rue (The Hunger Games)
Sawyer (The Adventure of Tom Sawyer)
Cheshire (Alice's Adventure in Wonderland)
Alice (Alice's Adventure in Wonderland)
Bella (Twilight)
Edward (Twilight)
Jacob (Twilight)
Radley (To Kill A Mockingbird)
Boo (To Kill A Mockingbird)
Pippi (Pippi Longstocking)
Scout (To Kill A Mockingbird)
Darcy (Pride and Prejudice)
Jo (Little Women)
Gatsby (Great Gatsby)
Celebrity-Inspired Cat Names
Celebrity names are very common as cat names, these names are of the celebrities that you love the most.
Monroe (Marilyn)
Brando (Marlon)
Newman (Paul)
Winfrey (Oprah)
Bullock (Sandra)
Reynolds (Ryan)
Hemsworth (Chris)
Kylie (Jenner)
Cumberbatch
Benedict
Mel (Gibson)
Butch (Cassidy)
Dolly (Parton)
Kardashian
Kanye (West)
Niro (Robert De)
Disney-Inspired Cat Names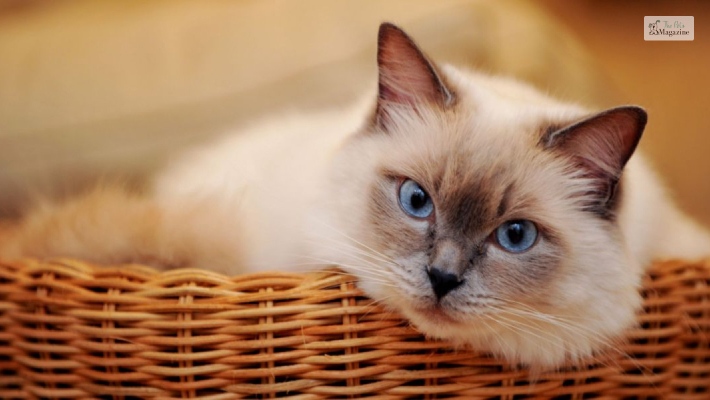 Naming your cat after Disney characters are highly popular and common. So if you are a Disney fan, then you can choose any of the Disney character names for your cat.
Pepa
Isabela
O'Malley
Oliver
Mirabel
Mochi
Nala
Rufus
Moana
Max
Stitch
Bambi
Lilo
Pluto
Baloo
Beast
Aristocrat
Belle
Simba
Olaf
Jasmine
Goofy
Elsa
Minnie
Mickey
Mushu
Ariel
Pixar-Inspired Cat Names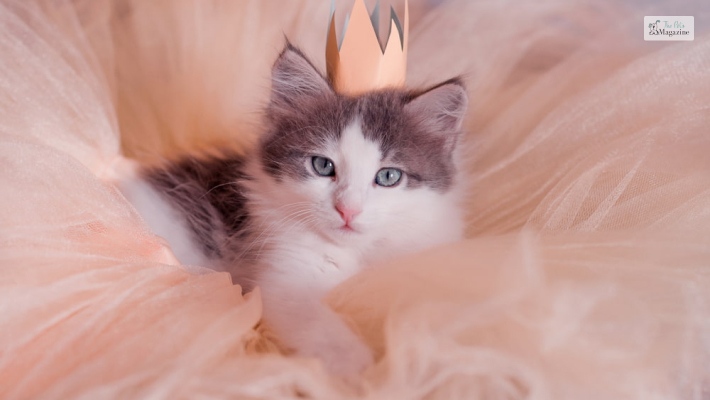 Well, if you are not a Disney fan but a Pixar fan, then you can pick certain Pixar characters as the name for your cat.
Miguel
Merida
Remy
Wall – E
Coco
Luca
Boo
Doug
Dory
Bruce
Russell
Dash
Doc
Mater
Violet
Edna
Rex
Jessie
McQueen
Mike
Woody
Sully
Nemo
Buzz (lightyear)
Cartoon-Inspired Cat Names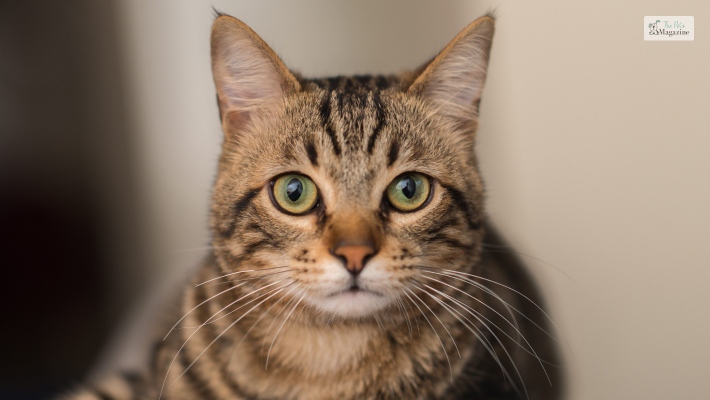 Whether you are into cartoons or anime, you can always relive your childhood memories through these cartoons. And if you think that you wanna name your cat after one of these characters, then go ahead by all means.
Buyo
Chi
Jiji
Patrick
Tweety
Scooby
Kermit
Ernie
Daffy
Elmo
Bert
Winnie
Cosmo
Oscar
Blue
Garfield
Tom
Sylvester
Southern States Inspired Cat Names
If you are living in the United States, then you know that there are a lot of great Southern that have great names. You can use any of these names to name your cat after.
Nash (Ville)
Charlotte
Ranger
Montgomery
Houston
Oxford
Magnolia
Virginia
Monroe
Knox (Ville)
Apalachicola
Tupelo
Pensacola
Georgia
Savannah
Dixie
Wrapping Up!
Now that I have given and shown you a couple of great cat names that you can use for you to name your cat. So if you are looking forward to choosing any of these cat names, then surely let us know by liking and commenting on the article.
Read Also: