From the moment you decide on getting a dog for yourself, the problem of deciding the name of your pupper begins. Out of millions of names out there, it is quite difficult to choose just one.
Before you can pick a name, you need to look at your pupper, see their personality and attitude, and most importantly, the gender of your pupper to decide properly.
To make your decision a bit easier, I am here to categorize the names under different segments, That way, it will be easier for you to decide which name you like for your dog. So if you wanna know the best dog names to name your dog after, then keep on scrolling through this article.
Unique & Creative Dog Names
If you are confused about what to names your name, then I have the solution for that right here. I have categorized a few great dog names into segments for your convenience. So keep on scrolling to look at these different segments of dog names.
1. Unusual Female Dog Names
Sonya
Vida
Harlow
Petra
Joli
Azalea
Kinsley
Mossie
Orchid
Zahra
Nellie
Adele
Orla
Juniper
Kamila
Fay
Edie
Leila
Julane
Juno
Emersyn
Indi
Jobelle
Irene
Liberty
Emmy
Marlene
Darla
Pixley
2. Unusual Male Dog Names
Declan
Kai
Axel
Emmett
Malik
Silas
Avi
Xander
Coen
Castor
Van
Dex
Cruz
Finnian
Vance
Ezra
Pierce
Quill
Bowen
Ryder
Tripp
Wes
Marco
Maxton
Asher
Niko
Harlan
Ridge
Myles
3. Cute Unusual Dog Names
Winnie
Sonny
Louie
Maia
Effie
Ziggy
Violet
Jude
Rollo
Cali
Jawa
Boone
Covi
Gemma
Ari
Feebs
Jozzie
Lolli
Bindi
Zuma
Jozzie
Elsie
Fleur
Mazie
Kit
Aggy
4. Funny Dog Names
Admiral Fluff
Bill Furry
Captain Fluff
Charmin
Flava Fluff
Fluffmaster
Furcules
Fuzz Aldrin
Hairy Houdini
Hairy Paw-ter
Katy Hairy
Sir Fluff's A Lot
Sheddy Krueger
Pupfluff
Prince Fluffster
Poof
Poof Daddy
5. Quirky Dog Names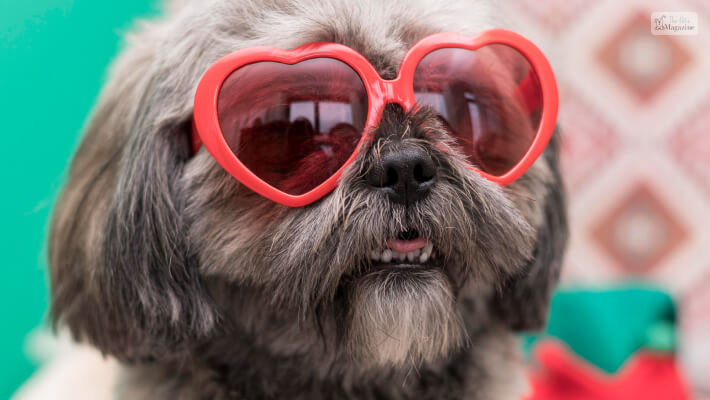 Benjamin Buttons
Weird Al Yankovic
Kanye
Tim Buttons
Chuck Norris
Grimes
Bowie
Carole Baskin
Whoopi
Kramer
Moira Rose
Sheldon Cooper
Freud
Seuss
Andy Warhol
Phoebe Buffay
Bjork
6. Dog Names Inspired By Food
If you are a big foodie then you can use any of these food inspired dog names.
Kale
Panini
Kumquat
Gazpacho
Noodles
Puppuccino
Waffles
Parsley
Hershey
Lasagna
Merlot
Dill
Hash
Pringles
Asiago
Graham
Chive
Chai
Gumbo
Cobb
Pot Roast
Dijon
Fig
Kebab
Java
Eclair
7. Weird Dog Names
Here are a few weird dog names options for you, if you are whimsical enough then you can use them.
Moon Unit
Dweezil
Diva Muffin
Hellzel
Reign Beau
Phelony
Ned Rocknroll
Nimrod
Wehadababyitsaboy
Aintzane
Zumma
Alucard
Xandro
Sam Sung
Beowulf
Qwerty
Rocinante
Limozeen
Meganathan
Dangeresque
Jools
Raddix
Moxie Crimefighter
8. Fluffy Dog Names Inspired By Other Animals
It is possible that you wanna name your dog after another animal then here are a few options that you can look into.
Alpaca
Bear
Angora
Bigfoot
Bunny
Chinchilla
Fox
Grizzly
Ducky
Fox
Foxy
Moose
Mammoth
Harp
Lemur
Lion
Mouse
Moose
Puffin
Panda
Rabbit
Quokka
Sloth
Sasquatch
Wolf
Yeti
9. Tv Character-Inspired Dog Names
If you want to name your dog after a tv character then here are a few options that you can use.
Yogi
Thumper
Wookiee
Teddy
Ruxpin
Simba
Ted
Scrat
Scuttle
Paddington
Oso
Nana
Nala
Oliver
Mareep
Maxie
Jigglypuff
Foo Foo
Gossamer
Ewok
Figaro
Eevee
Donald Duck
Dug
Delilah
Corduroy
Bud
Chewbacca
Baloo
Bambi
10. White Dog Names
If you have white colored dog then for that, here are a few dog names for white dogs.
Ghost
Al Bino
January
Blizzard
Winter
Cotton
Polar
Ice
Gardenia
Bones
Marshmallow
Crystal
Alabaster
Snowy
Casper
Pearl
Dove
Boo
Bianca
Powder
Ivory
Sugar
Frosty
11. Black Dog Names
If you have a black colored dog then to have a similar sounidng name as the color, here are a few dog names for black dogs.
Midnight
Raven
Crow
Noir
Olive
Nero
Espresso
Shady
Onyx
Smokey
Cinder
Thunder
Inky
Tarmac
Shadow
Black Jack
Ebony
Preto / Preta
Enigma
Morticia
Zorro
Shade
Jet
Ash
Ember
Stormy
Mystery
Poe
Elvira
Pepper
12. Brown And Tan Dog Names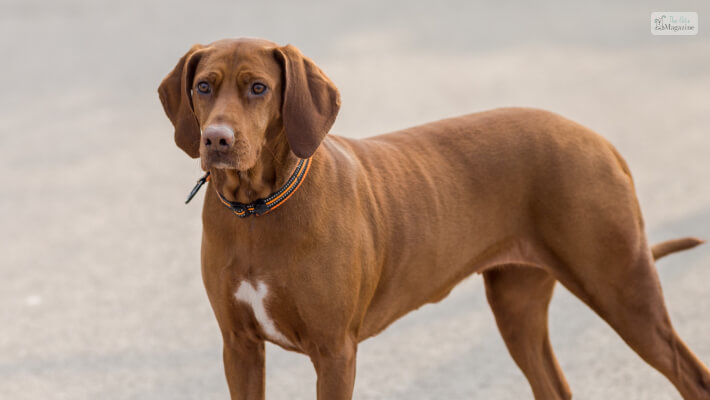 If suppose you have a tan or brown colored dog then yiou would want to have a similar sounding dog as their color. So here are a few dog names for brown or tan dogs.
Coco
Maple
Reese
Charlie Brown
Bambi
Nutella
Teddy
Bear
Porter
Prairie
Fawn
Sesame
Terra
Blondie
Topaz
Rolo
Hickory
Cadbury
Sienna
Acorn
Sandy
Brownie
Oak
Braun
Sunny
Tiger
Tootsie
Peaches
Umber
Butterscotch
Kahlua
Chestnut
Russet
Tawny
Beige
Amber
Manila
Summer
Java
Tanner
Godiva
Chewbacca
Health
Sahara
Kobicha
Tan
Marron
Chip
Ginger
Cashew
Pumpernickel
Buff
Mocha
Almond
Wheaton
Bean
Moose
Khaki
Raisin
Henssly
Brun
Woody
13. Red Dog Names
If you have a red dog, then it is possible that you would want to have a name having a similar tone to it. So here are a few dog names for red dogs.
Autumn
Caramelo
Amaretto
Goldy
Cheddar
Shiraz
Red
Peaches
Tiger
Poppy
Cheyenne
Flame
Rusty
Clementine
Valentine
Holly
Saffron
Sienna
Scarlet
Merlot
Burgundy
Copper
Tabasco
Fox
Brandy
Ambrosia
Amber
Cayenne
Chili
Marigold
Sepia
Caramel
Penny
Honey
Hazel
Terra
Ruby
Rose
14. Top Female Dog Names
If you have a female dog then here are the most popular dog names for female dogs that you can look into.
Daisy
Luna
Lola
Bella
Gigi
Roxy
Akira
Maggie
Bambi
Winnie
Princess
Pepper
Rose
AJ
Willow
Nala
Dixie
Abby
Poppy
Hazel
Yuki
Stella
Pearl
Cookie
Sadie
Millie
Piper
Gracie
Harper
Lucy
Violet
Ellie
Nyx
Xena
Aurora
Fifi
Harley
Athena
Koda
Angel
Lady
Honey
Bailey
Addie
Raven
Ava
Coco
15. Top Male Dog Names
These are the most popular dog names that you can use to name your own dog as well. Here they are.
Bruno
Buddy
Milo
Charlie
Bear
Duke
Axel
Rocky
Max
Cooper
Finn
Asher
Diesel
Thor
Leo
Chewie
Alfie
Scout
Blue
Archie
Hunter
Apollo
Rex
King
Blaze
Echo
Lucky
Barkley
Gizmo
Shadow
Bailey
Gunner
Percy
Bolt
Brutus
Spike
Tank
Yoshi
Arlo
Fang
Bane
Biscuit
Odie
Maverick
Rambo
Spud
Oliver
AJ
Alaska
Atlas
Wrapping Up!
Well, there you go, I have given you 15 different categories of dog names that you should definitely go through properly to know each of the options. There are options for funny, quirky, male, female, and TV show-inspired dog names for you.
If you like any of these names, then surely let me know in the comment section, and also give this article a like.
Read Also: