Among small cute fluffy rabbits, the Netherland Dwarf rabbit is the smallest of all the rabbits in the world. But even if the rabbit is smaller in size, these rabbit breeds have a huge personality.
These dwarf rabbits are adorable with a fun, high-spirited personalities, showcasing a friendly and loving nature to their owners.
But before you decide to buy a dwarf rabbit and make it a part of your family, you should know how to take care of one of these Netherland dwarf rabbits.
Overview
Before we get to know a bit more about these dwarf rabbits, here are a few facts you need to know about the breed.
| | |
| --- | --- |
| Country of Origin | Netherlands |
| Distribution | Worldwide |
| Weight | 1.1 – 2.5 pounds |
| Coat | Fine & Short |
| Lifespan | 8 – 15 years |
| Color | Black, chocolate, chestnut, fawn, orange & Siamese sable |
History Of The Breed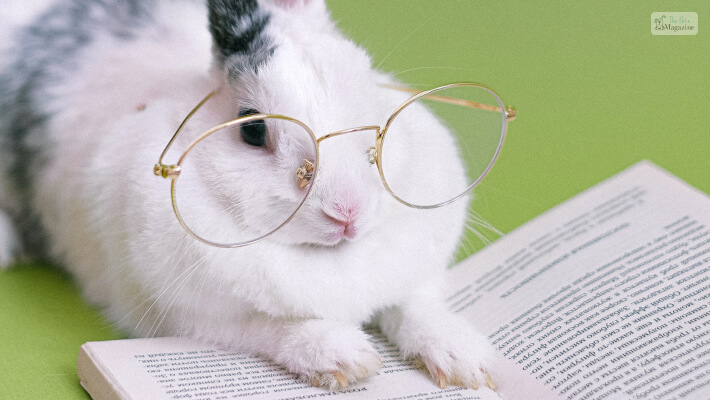 The dwarf rabbit has been recognized by both the British Rabbit Council (BRC) and the American Rabbit Breeders Association (ARBA).
The Netherland dwarf rabbit has been created as a crossbreed of the Hermelin and Polish rabbits. And their popularity has spread over the USA and the UK.
The dwarf rabbits had an aggressive and fearful temperament during the 1970s and 1980s. This is due to selecting wilder breeds of animals for their smaller sizes.
This breed was almost on the brink of extinction during WWII, but enthusiasts breeders dedicated to their revival.
Physical Appearance Of The Dwarf Rabbits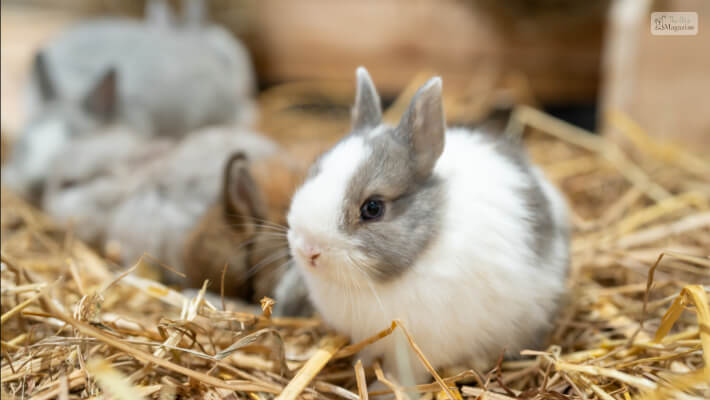 The appearance of this Netherland dwarf rabbit may look quite disproportionate, with eyes and a head large with a stout and short-coupled body shape. Each aspect of the head is short, like the ears, and the face is a bit rounded.
The shape of the skull is brachycephalic with neotenic features that resulted in dwarfism. Due to these features, the rabbit retains a very juvenile appearance well into adulthood.
Size Of Rabbit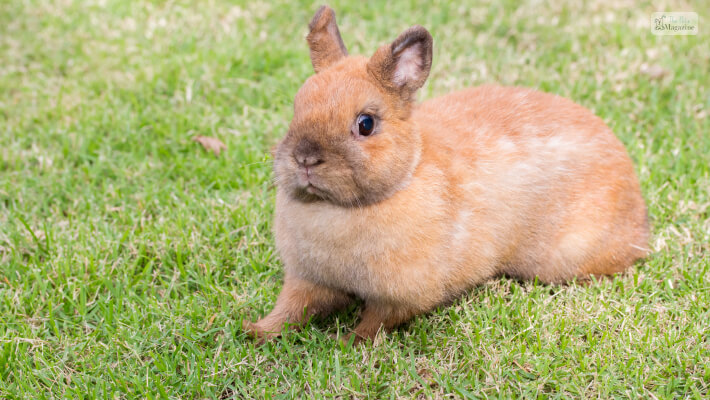 The main question that most owners of these Netherland dwarf rabbits are what is the size of these rabbits. So to let you know about the size, these bunnies are about 21lbs. The bunnies are so small that you need to see them to understand how small they are.
With a compact body figure, the Netherlands dwarf rabbits require more handling than you might think. But you should know that these dwarf rabbits are not ideal for children and families.
Different Colors Of The Rabbit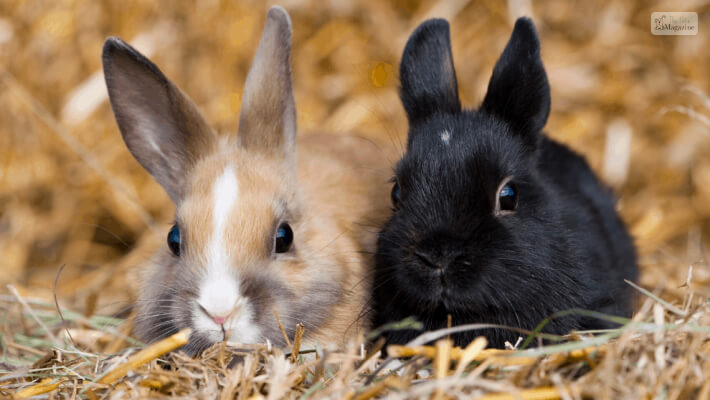 These full grown Netherland dwarf rabbits are available in many different colors such as black, white, chocolate, lynx, orange, fawn, tortoiseshell, siamese sable, and also blue Netherland dwarf rabbit.
All the colors of these Netherland dwarf rabbits are gorgeous and have a "baby-like" feature to them. If you are looking for a few unique colors for Netherland dwarf rabbits, then the colors are lilac, blue otter, marten smoke, fox, magpie, and opal.
Personality
These Netherland dwarf rabbits are infamous for having a bad temperament. These dwarf rabbits are naturally known to be quite reserved and shy. This is why most people think that these rabbits are not such cuddly and even affectionate pets as most other rabbits.
Although these rabbits are not at all like what others believe them to be, it is obvious that these rabbits are a bit shy, but they make lovely pets, and they love to spend time with people around.
These Netherland dwarf rabbits have great personalities themselves, they are quite playful, inquisitive, curious, adventurous, and very mischievous in nature. If you get a dwarf bunny, then your life would be no less than entertainment.
The Lifespan of these Netherland dwarf rabbits is from 8 to about 16 years.
Health Issues They Face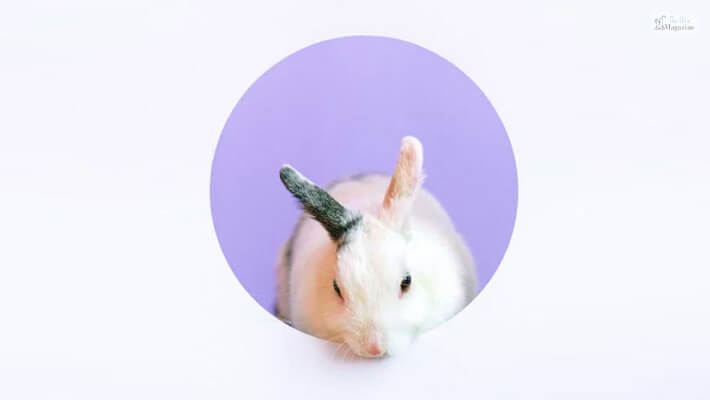 These Netherland dwarf rabbits are known to suffer from certain health problems, and for pure-breed dwarf rabbits, there are a few health issues you should be aware of before you go ahead and own one.
A few of the health concerns that the Netherland dwarf rabbit surfer through are.
Respiratory Problem- Since these Netherland dwarf rabbits have smaller noses, and due to these reasons, these rabbits are known to have respiratory problems. And during humid seasons, these rabbits have a high risk of heatstroke. So you need to keep these rabbits in climate-controlled surroundings.
Dental Concerns- These rabbits are prone to different dental issues like malocclusion. You can detect these dental problems if your rabbit is suffering from eating problems, drooling, or even avoiding food altogether. Then you need to go to your vet immediately.
Common Health Issues- These rabbits are known to have certain a few common health problems like ear mites, GI stasis, and a few other problems as well. So you need to keep a closer look at your own dwarf bunny.
Care For Netherland Dwarf Rabbit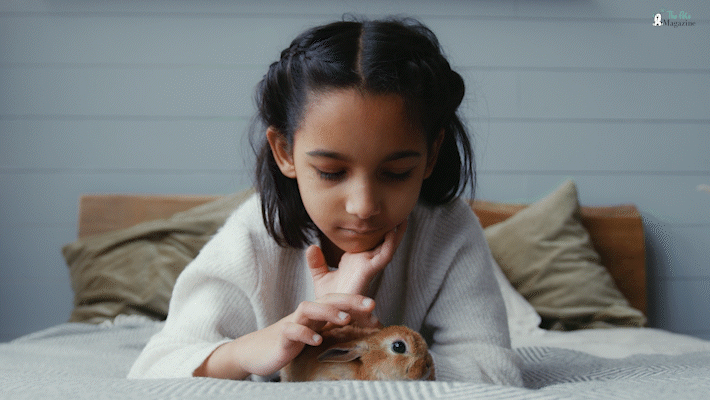 There are certain things you need to do to take care of your dwarf bunny.
Keep them indoors in order to keep them safe from predators.
Buy a suitable cage so that it's not so small and the rabbit has space for activity.
Keep their cage clean so that the cage is not smelly and dirty since an unhygienic atmosphere is harmful to them.
Provide plenty of fresh water so that the bunny has enough clean water.
You need to stay up to date with a few essential care; you need to keep them safe from worms and other parasites.
Don't let the rabbit be kept inside the cage all day.
You need to interact with the dwarf rabbits as much as possible.
Feeding & Diet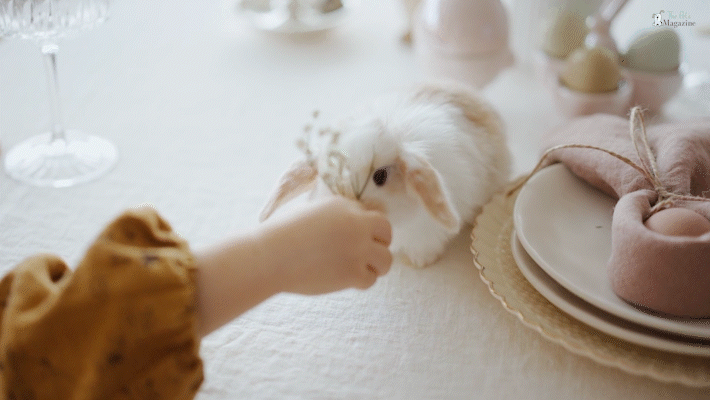 It is very important that you take special care of the diet of the Netherland Dwarf rabbit. These rabbits need fiber and proper digestion in order to maintain proper dental care.
The best supplement that you can let the rabbits eat are high-quality pellets and other vegetables. You should only give the rabbits fruits on special occasions.
Wrapping Up!
Now that you know everything about these Netherland Dwarf Rabbits, then you can be sure that although these rabbits are a bit shy at first, they love to be around people.
They have a big personality although in their compact stature. These Netherland dwarf rabbits love to be around people, and they need regular interaction with their owners.
Read Also: