Leashes and collars are important accessories for anyone with a dog, but have you ever thought about how these items affect the surrounding environment?
Aside from their environmental impact, the materials used to produce leashes and collars can also affect how comfortable they are for your dog.
Halo Collar wants us to realize the importance of picking the proper materials for dog leashes and collars. So keep reading and enjoy.
Why Are Good Dog Collars Important?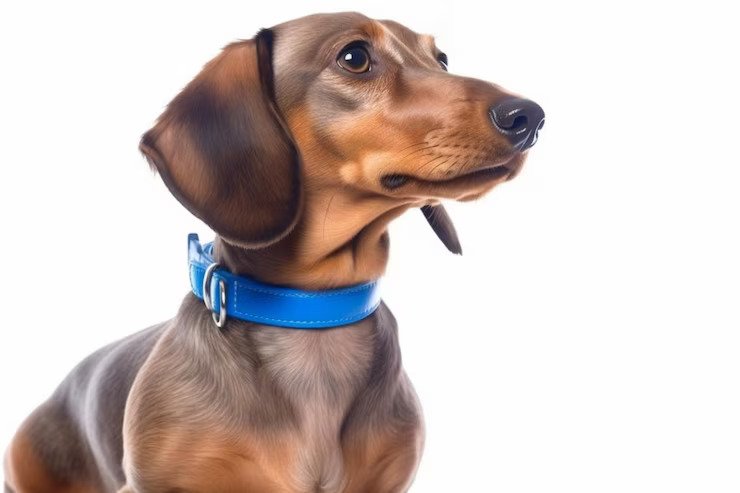 When shopping for our pets, eco-conscious people like ourselves should always keep the environment's happiness in mind.
Sustainable as well as practical, high-quality dog collars play a significant part in ensuring the good health of our furry friends.
Good Comfort And Support
The collar you buy for your beloved pet should be functional and comfortable for daily use. Poor-quality materials are risky for your pet's health because they may lead to allergic reactions and irritation.
The use of high-quality materials, such as supple leather or padded nylon, will assist in alleviating any potential discomfort for your pet.
Keep Your Pet Safe
Your pet will be safe from harm if you have a strong collar on him. Your pet could be in danger if its collar or leash is too weak.
For this reason, select collars and leashes crafted from sturdy materials like hemp or recycled nylon.
Eco-Friendly Purchase
Selecting pet supplies made from recycled hemp, nylon, or leather can help minimize their environmental effect.
These materials break down in the environment more quickly than synthetic ones and don't increase pollution. To help both your dog and the environment, look for collars made from eco-friendly materials.
A Perfect Investment
While high-quality dog collars may cost more, they will save your expenses in the long run.
If you invest in a high-quality collar and harness, you will not have to buy new ones nearly as often, which will save you money and help the environment.
You can give your part to protect the environment while ensuring your pet is secure and comfortable by purchasing a collar and leash made from high-quality, eco-friendly materials.
Consider purchasing high-quality accessories you may use repeatedly.
Collar Materials To Think About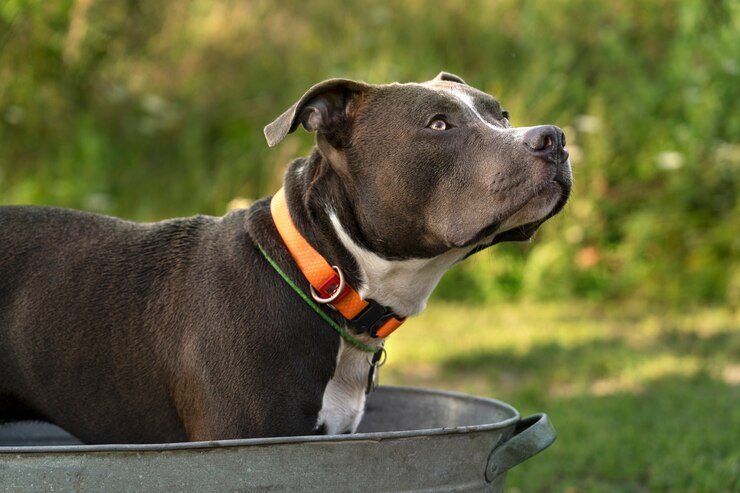 Consider the quality of the collar manufacturing when shopping for your pet. As ecologically aware shoppers, we must constantly prioritize long-term viability and little impact.
Go For Natural Materials
The best materials for dog collars are all-natural ones like hemp, cotton, and bamboo. Hemp is a sustainable and biodegradable substance with a long lifespan.
Bamboo's fast growth rate and chemical-free nature make it another attractive choice.
Material Reuse or Recycled Ones
Collars can be made from recyclable materials like rubber and plastic bottles. These solutions give materials that normally end up in the garbage and get another chance at life in addition to being environmentally beneficial and sustainable.
Leather Options
There are several eco-friendly substitutes to leather if you're set on achieving a leather-like appearance and feel.
Cork leather, derived from the cork oak tree, is a fantastic example of a sustainably produced material. You may make a significant difference for the planet by selecting a collar and leash from sustainable and eco-friendly materials.
By being mindful of the resources used and selecting eco-friendly alternatives, we can lessen our impact on the planet and encourage more responsible consumer behavior.
The Effects On The Environment Of Using Recyclable Products
As more pet owners know the environmental consequences of their purchasing decisions, sustainable shopping has become a trending topic in recent years.
Using eco-friendly materials for your pet's collar and leash is better for the environment and may also be healthier for dogs. Sustainable dog collars are often manufactured from cotton, bamboo, and hemp.
These all are natural, recyclable substances. This ensures that after the products reach their complete lifespan, they can be recycled or decomposed without posing any risks to the natural world.
This indicates that the product can be recycled or composted when it naturally reaches its end without harming the environment.
Compared to synthetic alternatives, producing sustainable materials often requires less energy and water, which has major effects on lowering greenhouse gas emissions and preserving natural resources.
Sustainable consumption is all about supporting environmentally friendly manufacturing techniques and cutting down on waste from inefficient production methods.
Lastly,
Remember, comfort, protection, and good health depend on your dog's collar size and fit. Too tight a collar can cause discomfort, irritation, and even death, while too loose one can fall off and allow your dog to get lost or hurt.
Measure your dog's neck using size tape or thread and add two inches to find the proper collar size.
When it comes to finding the correct collar size for your pet, make sure that it is strong and tight enough to prevent it from sliding over your dog's neck, but it should also be comfortable and loose enough that you can easily put a couple of fingers between your pet's neck.
Read Also: