Cats are moody beings; they are often emotional, loyal, compassionate, and sometimes, they are just too lazy. However, a cat lover loves cats for all the human-like human behaviors they possess. And when it comes to Siamese cats, they have a unique appeal to cat lovers which is their loyalty.
There are different types of Siamese cats, but the common trait among most of the types are their loyalty, social engagement, cleverness, and affection towards their owner.
While other breeds of cats tend to act a little majestic, the various types of Siamese cats will love to stay beside you and treat you with affection and love. They are good with children, dogs, seniors, and families. These playful, brilliant cats have 15 to 20 years of lifespan, weighing six to fourteen pounds.
They come in several colors and are among the most craved breeds: Fawn, chocolate, blue, gray, and several other colors.
Originating in Thailand, the Siamese breed of a cat takes its name after the traditional character of Thailand, which is Siam. These cats were keen to the royal families in former Siam, and there was a myth that when a member of the royal family died, their souls would take the form of a Siamese cat.
Celebrities like Taylor Swift and Frank Zappa have owned Siamese cats. If you want one Siamese cat, you need to know the type of Siamese cat you wish for yourself.
In the following article, I have given examples of several types of siamese cats.
Ten Types Of Siamese Cats
All ten types of Siamese cats have different characteristics that distinguish them. Here is a detailed list of the Siamese cats you need to check.
The Apple Head: The Most Traditional Among The Types Of Siamese Cats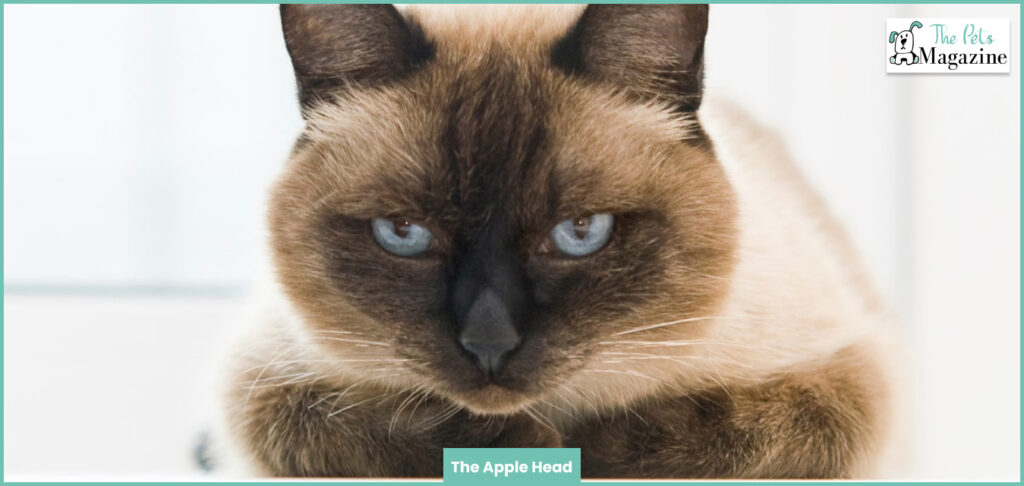 The apple head siamese cats are the original breed of the siamese cats. However, you can also call them the traditional Siamese cats. This traditional breed of Siamese was prevalent during the 50s, 60s, and 70s.
These siamese are called apple heads because of their apple-shaped heads. These Siamese cats are quieter than any other cat.
There are original black or brown points on the apple heads of these cats.
This type of Siamese cat has comparatively larger bones, weighing up to eighteen pounds. If you don't want a vocal cat, you need to check these short-tailed apple head siamese.
Old-Style Siamese: A Mid-Sized Siames
If you are not too fond of the apple head siamese, you need to turn your eyes towards the Old-style siamese. These cats were popular back in the 1950s and 1960s, and they have mid-sized bodies.
A blend of the modern wedge siamese and the apple head ones, these types of siamese are jolly animals to have around. You will see broad ears and an almond-shaped nose. Unlike the other types of Siamese cats, these cats have longer faces and the typical cross-eyed traits. If you don't want a large-bodied cat, then this old-style Siamese is the one you need to have.
Read more : Top 10 Best Cat Stockings of 2021
Classic Siamese Cats: Attractive Athletic Body
The classic siamese are the adorable long athletic siamese that you will be amazed to have beside you. There is no noticeable dip in the nose. However, they have long tails and beautiful blue eyes.
They are almost identical to most traditional cats but with some distinctive visual differences. The classic siamese has classic dark points, a round head, and a smooth body that you always want to rub your hands-on
Wedge Siamese: The most Extreme Siamese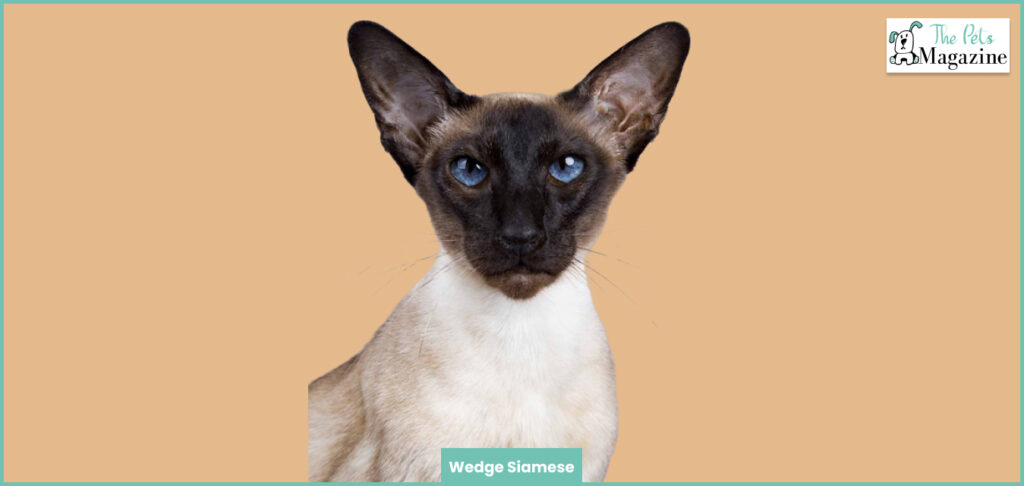 The wedge siamese has the Siamese breeds' most distinctive and extreme features. Also named as the wedgies, the Wedge Siamese cats have triangular wedge-shaped heads. Their ears also hang lower than the other breeds of Siamese cats. With its unique shape and colors, the wedge siamese is unlike any other types of siamese cats.
These siamese cats are the most recognizable because of their wide ears, muscular legs, thin tails, and long face with slightly slanted eyes. The ears of these cats tend to sit on top of their heads. These cats need a stimulating environment where they can play and exercise. In addition, the wedge siamese are likely to get kidney and health issues because of their extensive breeding.  
Chocolate Point Siamese: The Sweetest Siamese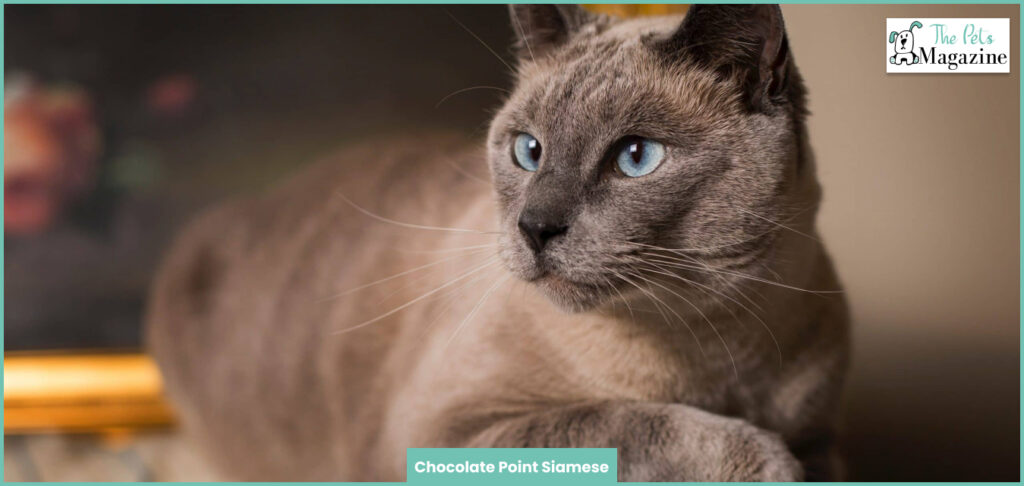 You can get yourself a chocolate point siamese if you are a cat lover who loves the sweet personalities of the cats. These siamese have chocolate-colored faces and paws. They are sweet and warm like chocolate. The light brown shade of the chocolate point siamese will make your heart warm.
Lilac Points: Pretty Siamese
The lilac point siamese is a beautiful type of siamese cat. These Siamese have the hue of lilac on their coats. The lilac point siamese look as pretty as their breed's name sounds with fewer brown and blue hues.
There are some pink and warm shades of lilac on some of the same among this type of siamese. They are a cross of Blue Points and Dilute Chocolate cats.
Cream Point: The Soft And Sweet Siamese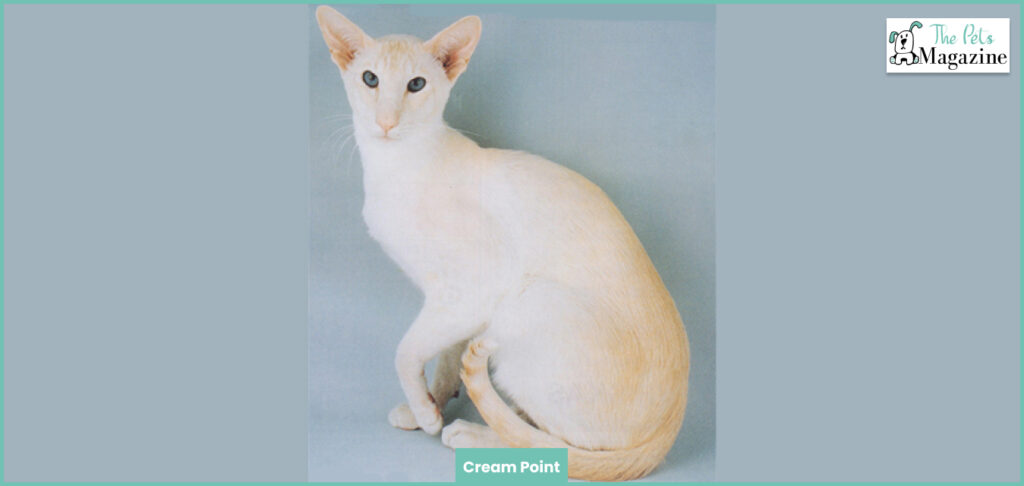 These siamese have a light creamy color that attracts cat lovers to pet them. Although the color of these siamese is lighter, the shade may grow darker as they start to age. These cats are the crossbreeds of the Abyssinian felines, RedPoint Siamese, and the Domestic Shorthair cats. These creamy cats have a soft body and pale pink colored paw pads. 
Seal Points: Siamese Or A Seal!
The seal points are the cats that take their name from their resemblance to the seals. The color of the fur of the seal points resembles the seals, and it looks adorable. The colors of the seal points range from brown to dark black.
Read also: 5 Best Breeds Of Brown Cats To Know About In 2022
Blue Point: Mysterious Blue
The blue points are another siamese type that you may look at. The dark brown points with a pinch of blue make these cats one of the most attractive breeds among the siamese breeds. The blue eyes and the blue fur make them adorable and attractive to many. A gray-blue tone on the nose, paws, face, and ears is noticeable in these attractive siamese.
Red Point: The Rarest Siamese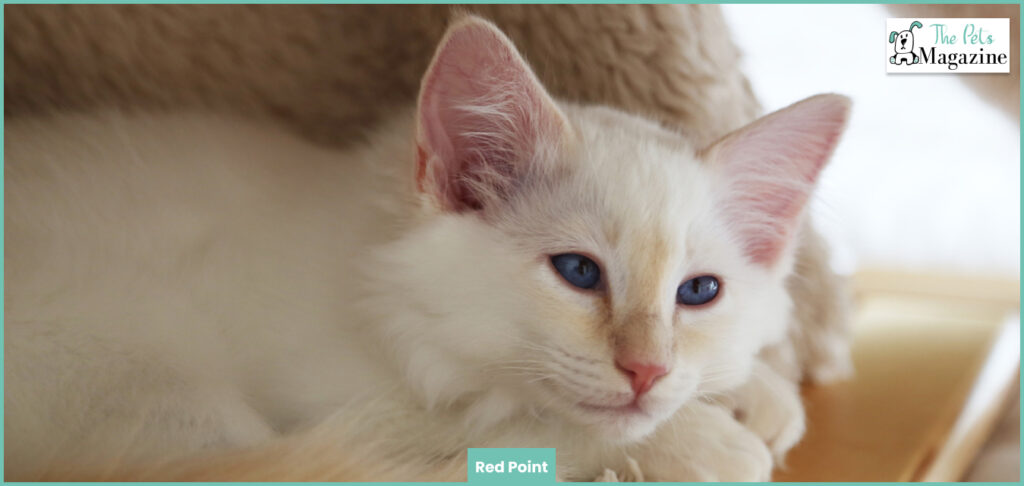 The red point Siamese is the rarest siamese, and they have a shade of orange and crimson on their furs. The touch of red is also visible on their ears, face, tails, face, and legs. The nose leather of these cats is pinkish.
Take Your Siamese Home
Cat lovers have adorable personalities with colorful shades, just like the furs of a cat. If you are a fond cat lover who is very close to becoming a cat owner, you need to consider the Siamese breeds. These cats are the most loyal ones, and they are very passionate about their owners. If you are looking for different types of Siamese cats, you can look at the breeds that I have mentioned here in this article.
Read More :
What Breed Is My Cat? A Guide To Identifying Your Cat's Breed
10 Things To Know About A Teacup Goldendoodle – Are They Even Real?
Maltipoos: Everything You Need To Know In 2022