Well, this is proof that being ugly can sometimes be good. Scooter competed against a unique-looking canine group and won the World's Ugliest Dog 2023 contest in Petaluma, California, at the Sonoma-Marin Fair on Friday. This seven-year-old was born with deformed legs at the back and was saved by a rescue group called Saving Animals From Euthanasia(SAFE).
Scooter is a hairless Chinese crested dog, and as the winner of the grand contest, he received a trophy, $1,500, and obviously love from all the fans. This event started 20 years ago, and the contest for World's Ugliest Dog has been an annual event since then, especially for rescue pets or pets that are labeled as ugly animals.
The CEO of Sonoma-Marin Fairgrounds and Event, Tawny Tesconi, mentioned that this contest celebrates a dog with imperfections and shows that they are still loved. Many puppy mills and shelters rescue these puppies, and this award is done specifically to raise awareness and have fun. They are our family members and deserve affection regardless of their imperfections.
In 2022, the contest happened after taking a break for two years because of the pandemic. Last year a dog won the contest for his crooked smile with a white mohawk; his name was Mr. Happy Face. This time scooter gave some good competition and beat Mr. Happy Face and Zsa Zsa and Scamp the Tramp, who won the contest in 2019.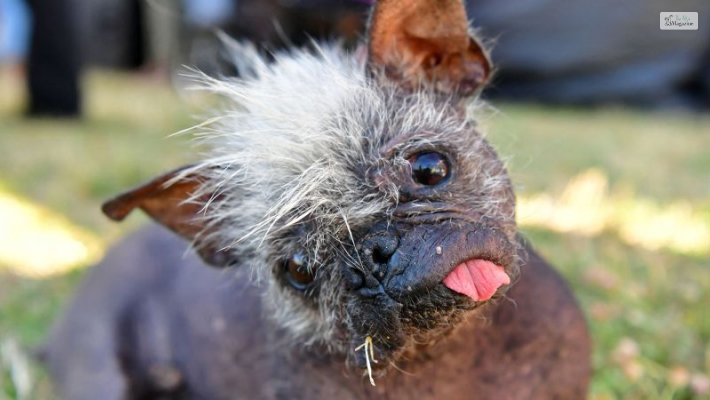 This contest not only gives out prizes for the first, second, and third positions but also offers a Spirit Award and a People's Choice Award. A dog who has overcome many obstacles or doing a service for their community is given the Spirit Award. This year Harold Bartholomew got the award.
The People's Choice Award is chosen online by the community, and then it is presented on the stage. This year Rascal Deux took the award home.
Read Also:
🐶 How To Relieve Dog Period Cramps: 7 Points To Know
🐶 The Ultimate Guide to Aspirin Dosage for Dogs: What You Need to Know