When you bring home your first pet cat, it can be very difficult to pick a name for them. It is possible that you wanna pick a name that is quite unique and creative at the same. Thinking of grey cat names or even orange cat names is quite a time-consuming thing to do
Suppose you own a grey cat, then you might wanna name them something similar to the color gray. So to make your task of picking the perfect grey cat names, then what you to do is keep on scrolling through this article.
Best Classic To Modern Grey Cat Names
When you own a pet for the first time, the most difficult thing to do is pick the cat or dog names. But don't you worry as I am here to help you out for this reason.
Here I have categorized great grey cat names, so keep on scrolling through this article, to find the ideal name for your cat.
1. Female Grey Cat Names
Not all grey cat names will sound good for a female cat, so here are a few girl cat names grey for you to choose from.
Graycie
Pepper
Misty
Pebbles
Rain
Misty
Stormy
Crystal
Silk
Judy
Elsa
Stella
Skylar
Pearl
Luna
Meredith
Katya
Anastasia
Heather
Sasha
Willow
2. Male Grey Cat Names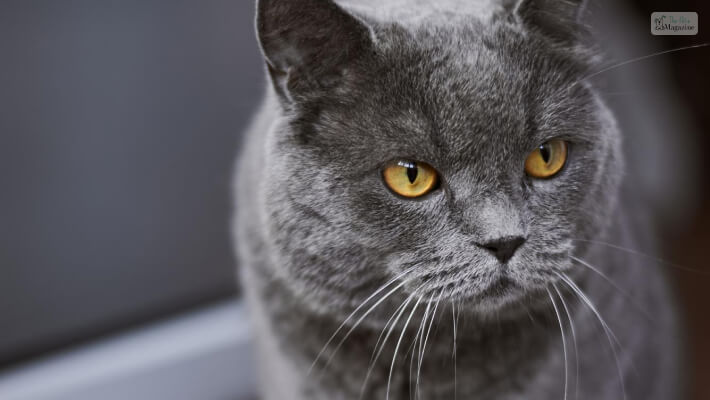 Just like not all grey cat names don't sound good for female cats, the same goes for male cats as well. So here are a few boy cat names grey.
Earl
Grayson
Cloud
Ivan
Bobby
Blade
Wes
Leo
Zane
Dusty
Smokey
Einstein
Loki
Tinley
Steve
George
Echo
Smudge
Eeyore
Goose
3. Grey & White Cat Names
Suppose your cat has both white and grey coloring, then just grey sounding names won't be enough, so here are a few names for grey and white cats.
Domino
Snoopy
Frosty
Blizzard
Dove
Zebra
Bandit
Sterling
Officer
Tux
Glitter
Mittens
Foggy
Badger
Dot
Raccoon
Orca
Moo
Agnes
Daisy
4. Cute Names For Grey Cats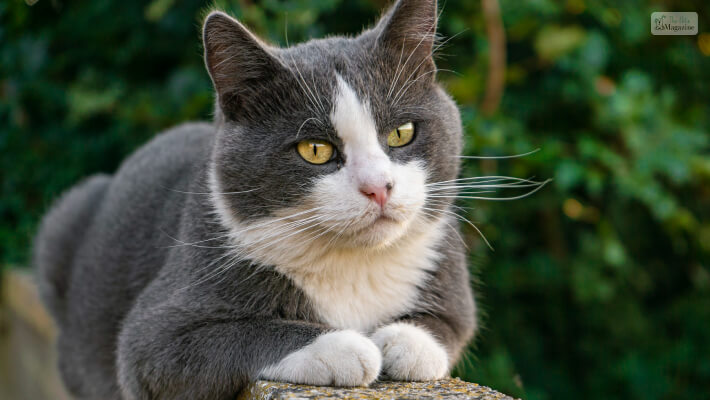 Although most cats are cute, if you have a particularly cute one, then you need to have a cute name for your kittie.
Sylvie
Shady
Ziggy
Blue
Myles
Sprinkles
Grady
Mikey
Windy
Ghost
Tinsel
Nico
Gertrude
Soots
Bubbles
Levi
Drizzle
Ozzy
Puff
Iris
5. Grey Tabby Cat Names
Tabby cats come in many different colors, which include the color grey. So if you have adopted a cute little tabby feline, then here are a few cute names that you can choose for your cat.
Speckles
Tabitha
Spots
Tiger
Tabs
Torbie
Elder
Celeste
Maxwell
Lance
Bell
Em
Melody
Tyra
Sadie
Dixie
Dennis
Andie
Odie
6. Unique Grey Cat Names
There are many people who love to think of a quite unique and quirky name, so if you sare someone looking for unique grey cat names, then you are in luck.
Mouse
Haze
Flint
Ember
Sage
Rocket
Disco
Pale
Senior
Flipper
Rhino
Manta
Moby
Shimmer
Winter
Nebula
Gandolph
Esme
Possum
Westley
7. Metals And Mineral-Inspired Grey Cat Names
Cats have been named after certain minerals and metals all the time, so if you are someone like that then you can select a name from the list given below.
Slate
Cinder
Galena
Pewter
Brick
Chrome
Opal
Granite
Alloy
Steel
Mercury
Marble
Tin
Obsidian
Nickel
Zinc
Coal
Carbon
Silver
Charcoal
8. Badass Grey Cat Names
There are some cats who are born badass, so a similar badass name is fitting for such a cat, so here are a few badass grey cat names.
Phantom
Ash
Morticia
Comet
Hex
Midnight
Bolt
Bullet
Monsoon
Skye
Thunder
Razor
Stardust
Moonshine
Spike
Dagger
Salem
Mystique
Shadow
Medusa
9. Funny Grey Cat Names
If you are a funny person then you might wanna name your cat a funny name, so here are a few for you to choose from.
Anchovy
Dumbo
Totoro
Tramp
Alexander the Gray
Baloo
Dumbledore
Bender
Dumbo
Bugs
Eeyore
Gandalf
Mouse
Meeko
Gandalf
Ghost
Grumpy
Goose
Pigeon
Thumper
Puff
Smudge
10. Food Inspired Grey Cat Names
Many people like to name their cats after certain food products. So if you are someone who likes to do the same then here are a few food-inspired grey cat names that you might like.
Blueberry
Acai
Blackberry
Anchovy
Earl Gray
Fig
Eggplant
Mackerel
Plum
Squid
Pumpernickel
Taro
Truffles
Ube
11. Animal-Inspired Grey Cat Names
If you want a unique name for your cat then you can name them after another animal, that will confuse a lot of people for sure if you name your cat mouse.
Bunny
Bear
Elephant
Dolphin
Hippo
Heron
Mouse
Koala
Shark
Rhino
Squirrel
Wolf
12. Language-Inspired Grey Cat Names
If you want a very unique name then there are many names that you can choose, but the best grey cat names will be if you name them after the color grey or silver, in other languages. Nothing can be more unique than that.
Argent (silver in French)
Ahinahina (silver in Hawaiian)
Grau (grey in German)
Grise (grey in French)
Gris (grey in Spanish)
Plata (silver in Spanish)
Haiiro (grey in Japanese)
Seryy (silver in Russian)
Serebo (grey in Russian)
Shiruba (silver in Japanese)
Waikala (silver in Hawaiian)
Silber (silver in German)
Wrapping Up!
Now that I have given you such great examples of grey cat names, your job of picking a name should be made much easier now. For your convenience, I have divided each of the dog names into different categories. So if you liked these grey cat names then surely let us know here in the comment section, and don't forget to give this article a like as well.
Read Also: